Yaokana|Interior Designer
Loading...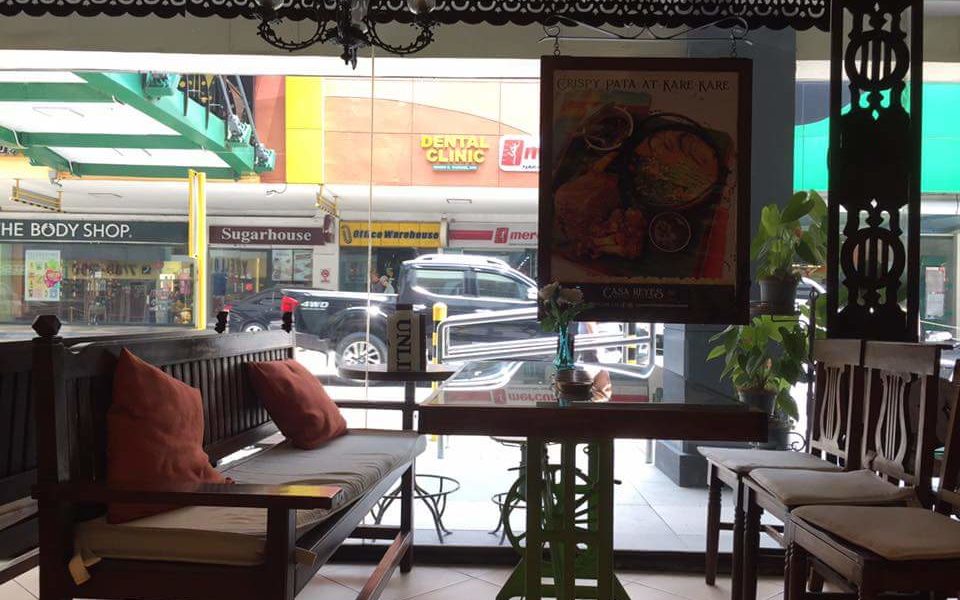 Due to the undeniable fact that my mom and I love pigging out on Sundays, we decided to go for Filipino dishes.  So we tried the newly renovated Casa Reyes. Casa Reyes, is located along Connecticut arcade at Greenhills, San Juan.  The restaurant is owned and managed by the famous family of Mama Sita, having been established since the 1990s.
Known for not just their barbecues, but also for their famous dishes like Kare-Kare, Sinigang, Dinuguan, and Fresh Lumpia. The Interiors has a refreshing take on old Filipino design with the use of its furniture and materials. I liked how they reflect so much of our local elements such as the sungka, a traditional Filipino game. Having the sungka laid in front of us made our dining experience even more amusing, letting my Mom teach me the mechanics of the game. The pop of colors with the use of its accessories and other details goes well with all wood tones. All the details are put into thought such as the table top with its capiz shells panes covered with a glass top and other table legs are from sewing machine legs. The ambiance will bring you back in time, resembling an old 70's dining restaurant.