Yaokana|Interior Designer
Loading...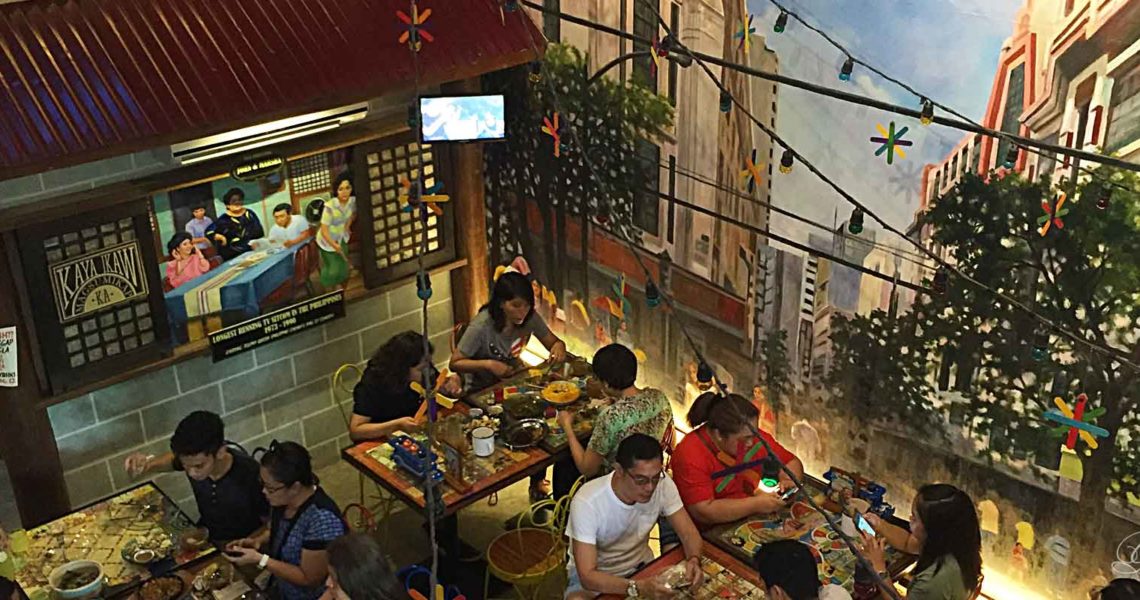 Upon discovering about the opening of Pedro 'n Col, owned by the Beauty Queen and Architect, Ms. Shamcey Supsup; my Mom and I decided to try their mouthwatering local dishes. Once you come across the restaurant, you will be delighted by this big blue bus on its entrance with a fusion of capiz windows resembling old traditional homes. Entering inside you will be greeted by a two-story restaurant with its striking Filipino design. The way I see it, the theme is a fusion of an American diner and old Filipino Interiors.
The interior design of this restaurant is just unique, from the way the walls, ceiling and details are executed. The wall mural seems to be hand painted delicately mimicking a typical Filipino site. The lightning is of colorful bulbs typically seen during fiestas (Philippines festivities)
The ceiling is hand painted of blue clouds to complete the "outside environment" look. I absolutely loved the mini house inside which serves as the office, concealing the room on the second floor and the balustrade, wooden details, and most especially the batibot chairs. The flooring is in cement finish to convey the "kalye look" or to simulate the road finish. Typical hard wood compliments a checkered plate flooring, can be found on the second floor. The red couches somehow simulate an American diner. I admire the thought of Filipino applied down to its accessory such as the jeepney as the holder for spices. (Jeepney is a popular Filipino means of transportation) The food is not only reasonable, the serving is generous as well. I will definitely go back to try their other tempting Filipino meals.